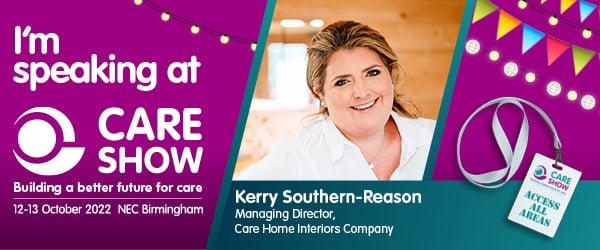 You can catch Kerry Southern-Reason at the Care Show on October 12th and 13th at the Design, Build and Environments Stage, talking about how the pandemic has changed the interior design landscape in residential care homes forever.
In these not to be missed sessions, Kerry will be taking centre stage at 14.25pm on the 12th to personally deliver a talk addressing how Covid has affected interior design, especially now that we live in a future where pandemics are likely to be a continuing reality.
For those who won't get the opportunity to hear Kerry on the 12th, she will be taking part in a panel discussion with other industry experts on care home design, build and interiors on the 13th, starting at 11.30 am.
Don't miss your chance to learn about designing with a pandemic in mind and how balancing mental well-being, connection to the outdoors and a homely environment with hygiene control measures can be achieved.