FAMILY OWNED
The award-winning Care Home Interiors Company has been operating from rural Hampshire for over 25 years. We are a family run business and are market leaders in the design and delivery of truly outstanding care home interiors. We believe only the very best design expertise can deliver beautiful homes that benefit the needs of both residents and staff. From new build residential care; nursing and dementia care to refurbishments of existing care homes; from single rooms to large scale projects, we have the experience and expertise to get the job done on time and on budget.
WHAT WE DO
Getting the care home interior right is one of the toughest challenges facing any customer, so here's what we do to help you:
Understand your vision, objectives, budget and deadlines.
Produce tactile scheme boards, e-boards, sketches, CAD and walk-throughs.
Provide finishes and lighting schedules.
Artwork sourcing, scheduling and procurement of additional items.
In-house manufacturing.
Fit-out and installation by our specialists.
Expert dressing, styling and layout.
Our Design Approach
There is rarely a 'one size fits all' solution to a care home interior when combining budget, durability and end design. We fully acknowledge this and feel that no two care homes should look the same. This is why you will never find repeated schemes throughout our portfolio of stylish, award winning designs. By working with us you can expect a relationship that is centred around your own particular requirements, expertly transforming your space into an award-winning home that you, your staff and residents can be proud of.
A family business with a long heritage in commercial interiors Kerry made the decision in 2001 to specialise in residential care home interior design and installation. Driven by personal loss and her genuine desire to make a difference to residents' lives Care Home Interiors Co. was born. Since then, the business has evolved into a market leader, a multiple Pinders Healthcare Design Award winner, and the premier choice for the design and delivery of truly outstanding care home interiors.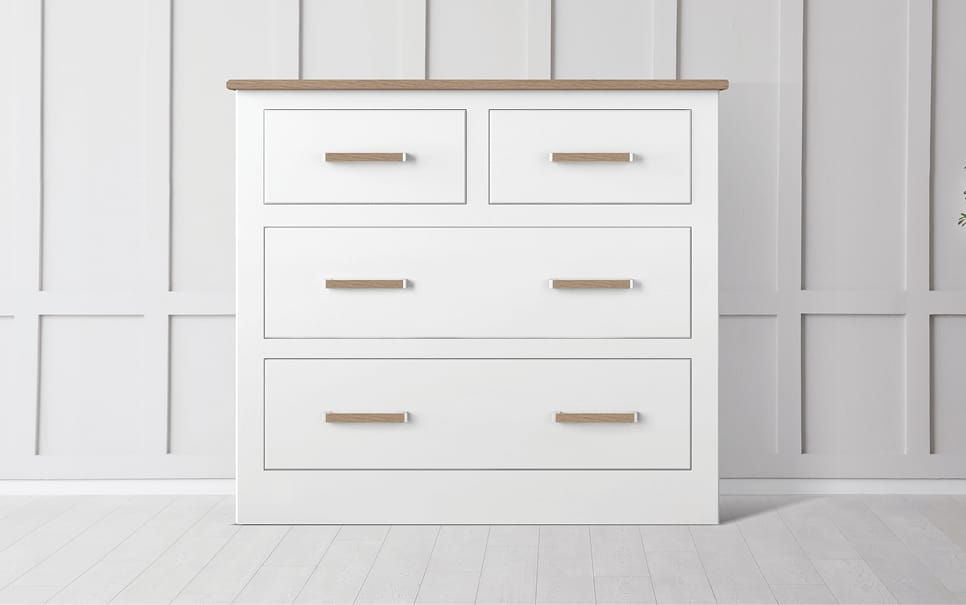 DARE TO BE DIFFERENT
Imagine a world where your care homes always have brand-new furniture, where the ambiance never fades. Welcome to Care Home Rental Furniture and say goodbye to worn-out scratched and chipped furniture. From maintenance to replacement, we handle it all, then every 5 years your home transforms again. We replace old with new, refurbishing and repurposing the old, embracing a sustainable cycle that benefits the environment and your care home. Because every resident deserves a space that feels like home, every single day.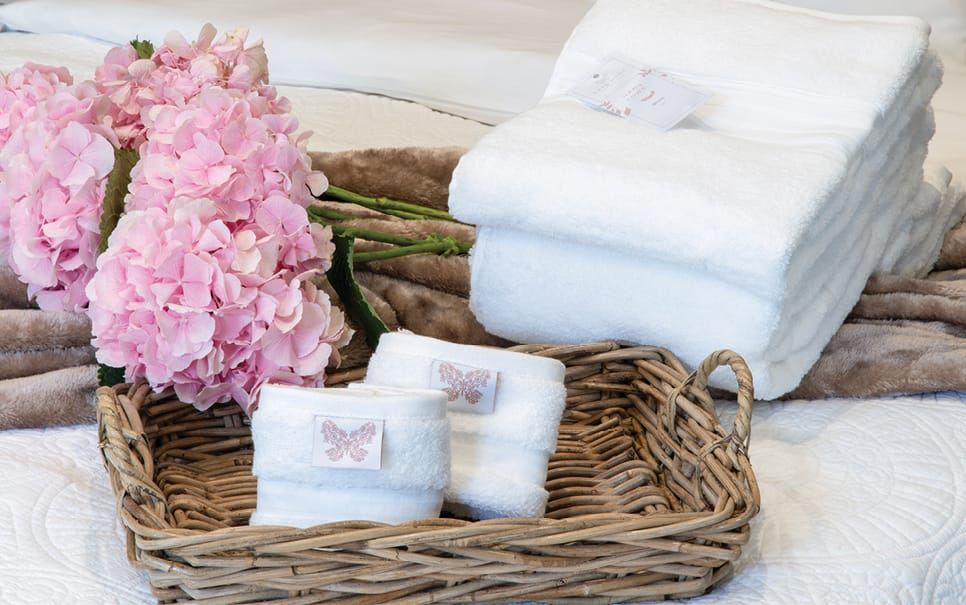 Change the sheets and change the world!
Prepare for a revolution in the care home experience! Ask yourself: have you ever braved a night on the bedding in care homes? Would you even dare? Consider the ordeal for those with heightened sensory sensitivities – for some, rough sheets, it's akin to physical torment. But here we are, introducing a ground breaking innovation that's not just changing sheets but transforming lives. Dive into a world where comfort meets compassion and witness the astounding difference!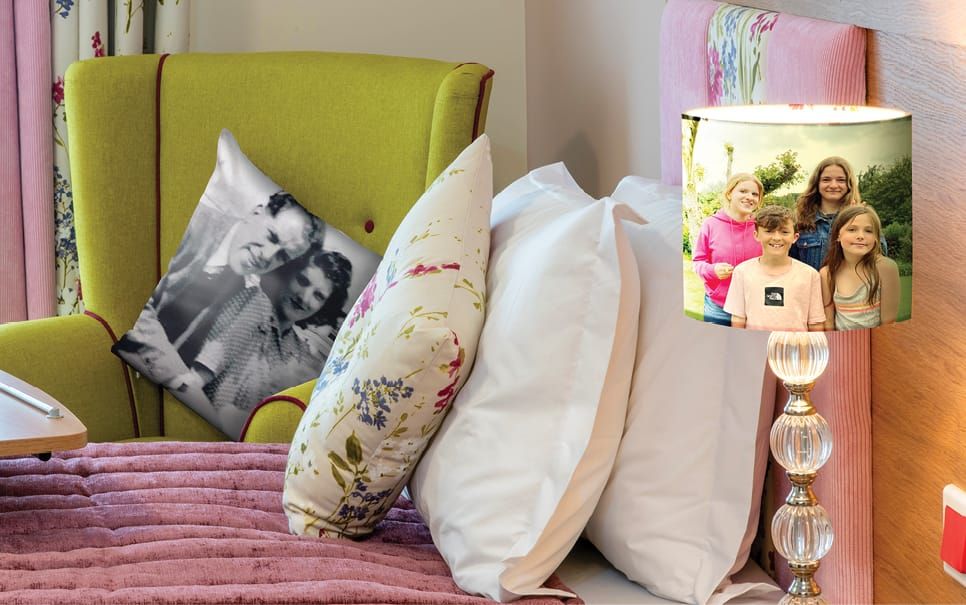 Turning rooms into memories
In a world of confusion, we're sparking a game-changing movement for care home comfort and warmth. From 'remember me' cushions that inspire conversations to cuddle-worthy versions featuring images of loved ones or pets, we're elevating every detail. Illuminate cherished moments with our memory lampshades and wrap residents in a cocoon of treasured memories. It's a personalisation revolution to craft sanctuaries of love and comfort.