A care home interior makeover is a significant investment. A care home operator needs to be sure that their investment will provide a return when considering a refurbishment or a refresh of a care home.
Some of the benefits of a makeover are obvious. A care home with a clean and elegant interior is far easier to market than a care home with a tired interior.
From marketing brochures to open days, fresh and modernised interiors will appeal to those who are looking to move from living at home, to living in a care home.
And for care homes at the luxury end of the market, the importance of deluxe furnishings and bespoke interiors is a given.
But there are additional hidden benefits to refurbishing or refreshing the interior of a care home. And many of these will also have an impact on the bottom line.
Improving staff morale and increasing staff retention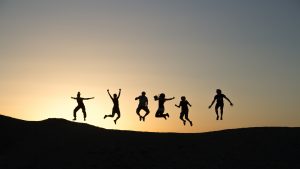 Working in a care home can be demanding. With many care home staff working shifts, it can involve long and unsociable hours. And caring for the elderly can be hard – especially those residents who are living with dementia. It's no surprise that staff morale can sometimes be low.
And this can have a major impact on the service that a care home is able to deliver – especially in terms of productivity.
In addition, low staff morale often leads to higher staff turnover. And with recruitment comes the additional costs of hiring fees and training costs.
A care home makeover can have a positive effect on staff morale – and in turn, improve staff retention.
Working in a pleasant, and sometimes luxurious environment can lift morale. It can result in staff members being proud of their surroundings. And those who are proud of where they work are more likely to look after the care home they work in.
As a Care Assistant at one of our care home interior installations said,
"I love it here. It's so spacious and easy to keep clean. I love that every room is different and that the rooms aren't cluttered. It's glamorous and bright and it doesn't feel like an institution."
In fact, it is often wise for the care home interior design team to consult with the care home staff members during the design stage of a care home interior makeover.
Consulting with staff members doesn't just give you a greater chance of getting the best possible result, it also makes staff feel involved in the business and valued.
Making the transition easier for the families of loved ones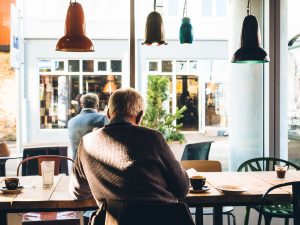 Many families struggle when the time comes for their loved one to be cared for in a care home. Both in terms of their own guilt that they cannot provide the care themselves, and the fear that their loved ones will not be cared for kindly and respectfully.
The transition from a loved one being cared for at home, or them living independently, to them being cared for in a care home, is often a difficult for all involved.
First impressions count and families naturally want to feel that their family members are living somewhere that looks attractive and homely. When choosing a care home, they look for somewhere they'd be happy to live themselves.
The first impression that families get when entering a care home will influence their choice. And when that choice is made, family members will enjoy peace of mind if they see their loved one settling in well and enjoying their surroundings.
As an example of the positive effect an interior can have on a new resident, a male resident approached me when looking at his newly finished bedroom interior at a care home in Berkshire. He walked up to me, gave me a hug and cried. He said, "I never thought I'd live somewhere like this. Thank you."
If the resident is happy, their family are more likely to be happy. This in turn may lead to recommendations of your newly refurbished care home.
Further business benefits from a care home makeover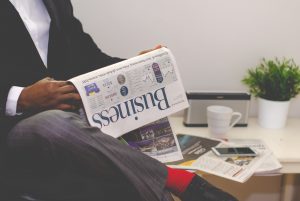 Investing in a care home makeover needn't simply mean beautiful furnishings and décor. It can also mean improving the layout of the care home – especially to be more dementia-friendly. Part of the interior design for dementia care homes involves thinking about the residents and their needs.
As an example, dining rooms could be reduced in size to reduce stress for dementia residents. Changing the layout of a care home during a makeover can have a lasting and positive impact on residents of your care home.
A care home makeover could also be an opportunity to incorporate new technology or improve your home's energy efficiency, leading to productivity improvements and cost savings.
And a large-scale makeover will be a newsworthy event, particularly if the makeover makes significant improvements for its residents. This can mean opportunities for favourable press coverage.
What to do if you're considering a care home makeover
A care home makeover is an investment that requires thought and planning. A good care home interior designer will take the pain out of the process for you.
It is best to start with a design consultation, away from the care home environment, to dedicate the necessary thought to the process and ensure that your vision is captured correctly.
It can be a logistical challenge to implement a care home makeover if the care home has existing residents living in the home. An experienced care home interior designer will manage the project to ensure minimal disruption for all involved.
The benefits of a care home interior makeover can result in significant and lasting benefits to a care home business. Benefits that are obvious and easy to quantify as well as hidden benefits. All of which can reap rewards for everyone concerned – from residents and their families to staff and operators.
The Care Home Interiors Company has extensive experience in care home interior design and care home makeovers. If you would like to discuss care home interior design for a new build, extension or regeneration project, please call Kerry Southern-Reason on 01420 550000 or email info@carehome-interiors.co.uk